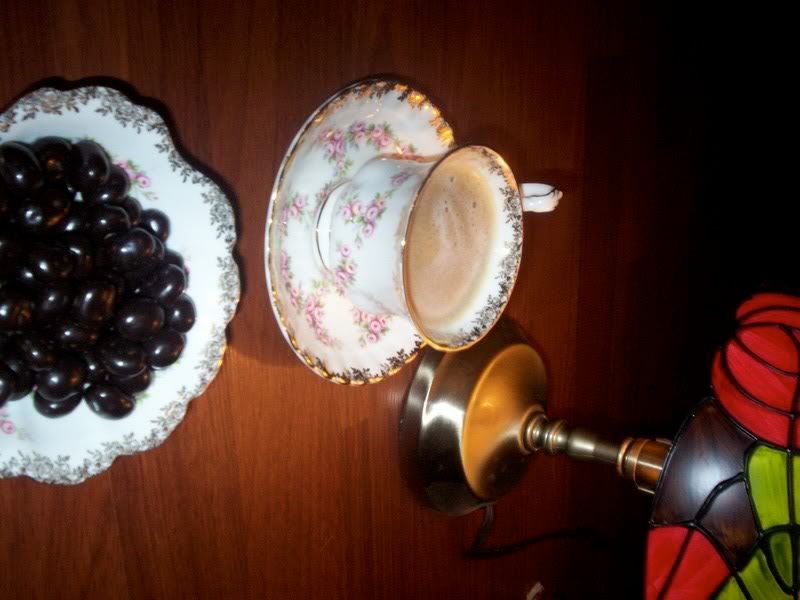 One of my many favourite snacks will always be chocolate covered espresso beans and a latte. There is something so tantalizing about chocolate and coffee, coffee and chocolate, especially on a miserable rainy day such as today. Of course there is always room for improvement in a latte and so today's latte was delicious.
Latte:
2 T fresh coffee grounds
1/8 t cinnamon
1/8 t nutmeg
375 mL water
1/2 C steamed milk with foam
Coffee grounds and spices should be added to coffee filter to brew together. Add milk to your preference.
I will say though that I did not eat all those espresso beans myself. There was a houseful of siblings to help me.